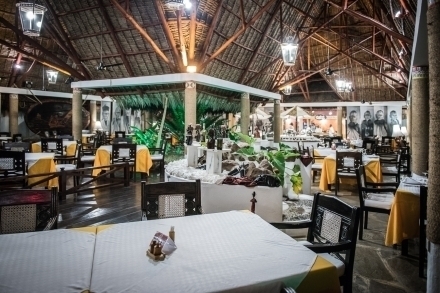 Surrounded by gardens and overlooking the swimming pool, covered by a choreographic makuti roof and adorned with statues and tapestries, in Scorpio restaurant you will experience new emotions. Open for breakfast, lunch and dinner, with buffet service and some a la carte dishes, we offer our guests a wide choice of African, Italian and international flavors. All dishes are realized using top quality ingredients with European hygiene criterii and taking into account the needs of all guests, from different countries and religions.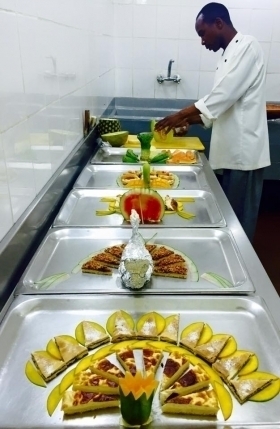 Scorpio Villas guests are spoiled for choice with regards to the food.
Our waiters and cooks, who speak Swahili, English and Italian, will be able to advise you according to your needs and tastes.
We will know how to delight you with Italian, Kenyoty and international dishes, having the utmost attention to the needs of guests of different religions.
Any special request will be answered by our staff (eg food intolerance, vegetarian or Islamic kitchen).
Every night, waiting for the dinner hour, we will offer an aperitif.
Accommodated in the living room leading to the entrance of the restaurant, our bartender will be happy to offer you a classic or non-alcoholic cocktail.
To stimulate the appetite will be served some nibbles, in an informal setting, for a get-together with the other guests.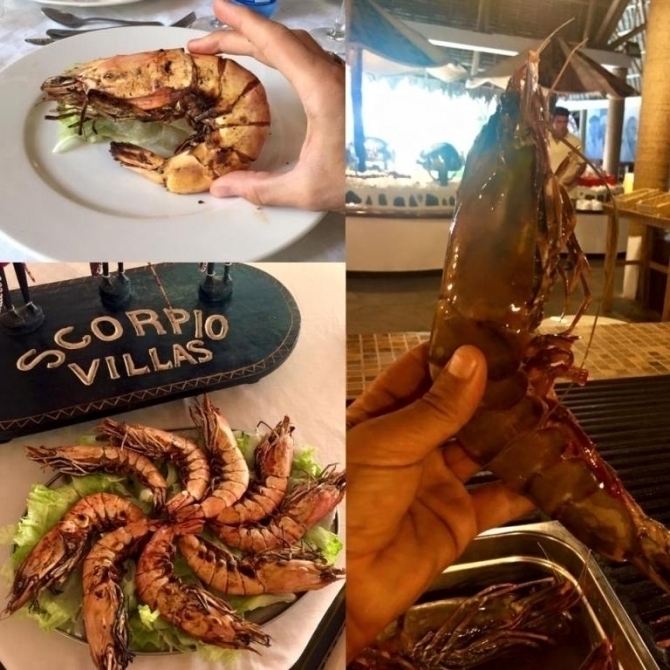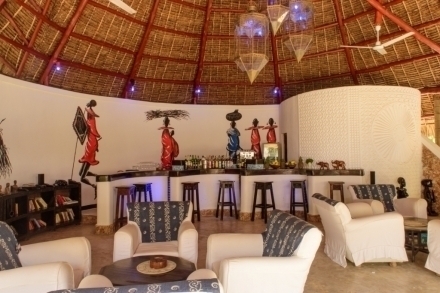 Main Scorpio Villas bar, open from morning to late night, gives you what you want for a relaxing moment: soft drinks, beers, wines, spirits, cocktails, fresh fruit smoothies, espresso.
For our guests, throughout the opening time and for free, there will be a variety of teas and infusions, to meet your every need. At the end of the day, during the classic early evening hours, you can enjoy a selection of pastries and biscuits accompanied by a cup of tea..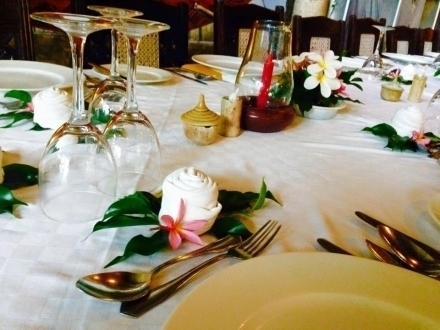 Now it is staging an exclusive restaurant, at pool side, with water features, soft lighting and cozy atmosphere.
Perfect for a special occasion or for a romantic evening, with a la carte menu, will satisfy the most demanding customers.
It will guarantee more privacy and the opportunity to choose from refined foods and special wines.
The ideal to share with your loved one a romantic evening.