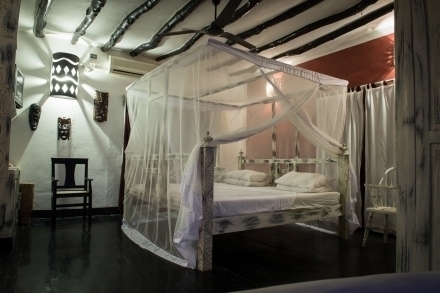 Every room is African styled, taking into account the needs of customers from all over the world. Each room has air conditioning, TV with satellite channels, a safe, a canopy with mosquito net, bathroom with shower, bottled water for oral hygiene, refrigerator, towels and toiletries.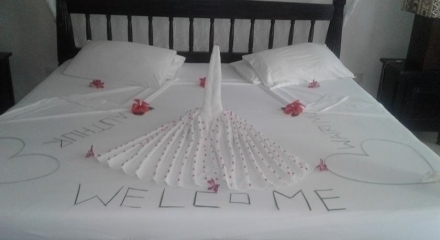 Attention to the smallest details and especially the order and cleanliness, come at first place, for all Scorpio Villas staff. This will ensure a peaceful and relaxing time to our guests. The staff will meet all your needs and all your special request.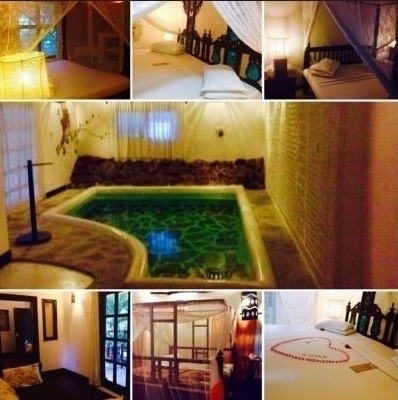 Our rooms meet the needs of everyone, from singles, to couples and families with children.
Indeed, we have single, double, triple, quadruple rooms and suites.
Surrounded by tropical garden, all providing comfortable access to the pools, the bar, the restaurant, the beach and the reception.
When booking we will arrange to meet your every request.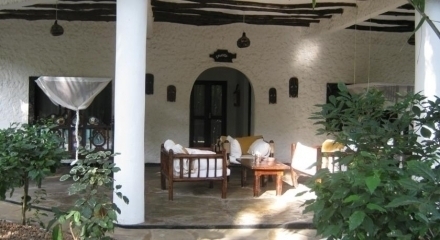 Each room has an outside sitting area, overlooking the garden.
This is equipped with sofas or armchairs, where you can spend moments of rest, reading and maybe working, using the free WiFi, provided throughout the village.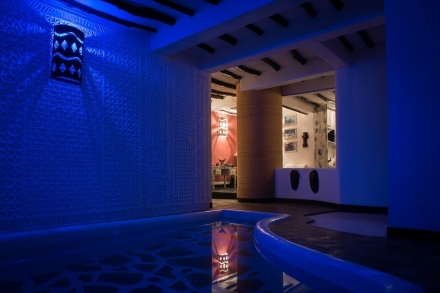 For most demanding guests, or for a very special holiday, Scorpio Villas has a suite with indoor swimming pool.
The perfect solution for a romantic getaway or for a memorable honeymoon with the person most dear to you.
An exclusive environment to take care of your privacy.